Get Expert Guidance, On Us
Learn what you can do right now to improve your IT environment and uncover business-boosting insights. Get a thorough assessment and prescriptive, actionable guidance from one of our solutions architects, at no charge to you.
Learn Online Or Face-to-Face
Keep your skills sharp and get the most out of ExtraHop with short, digestible videos and on-demand interactive modules online. If you'd rather take an instructor-led training, we can set that up too.
(Finally) Understand What ITOA Is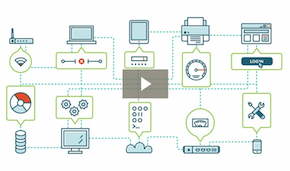 The term "IT Operations Analytics" sounds complex and, well, daunting. But the concept is simpler than it seems. This video gives you a one-minute overview of ITOA, and shows how wire data sets the stage to do it right.
Watch video | 1:18
The Key to Healthcare Big Data Analytics
Learn why big data is becoming a higher priority for healthcare, and see how the savvy IT team at Phoenix Children's Hospital is simplifying their big data initiatives—and becoming better at their jobs in the process.