Gartner Weighs In on Wire Data
See why Gartner believes the importance of wire data will continue to increase in most organizations over the next several years.*
View the Gartner Research Note
Try ExtraHop Free for 30 Days
Get started with your free 30-day trial and see what answers are waiting to be uncovered in your data.
Infographic: Why Stream Analytics is Vital for Healthcare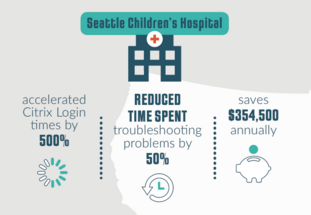 See how stream analytics is a force multiplier in children's hospitals and other health IT environments.
SIP Protocol Overview, History, & Basics
Here's a quick overview of everything you need to know about SIP, including an in-depth look at some of the basics concepts.
Top Blog Posts
We Stopped One Healthcare Ransomware Attack...But What About The Rest?
The First Question a Support Engineer Should Ask You