Introducing the Free Fast 360 Assessment
We're obsessed with providing value, and we want to prove it. We're offering qualified potential ExtraHop buyers a free 30-day assessment, resulting in a comprehensive report on up to 14 key aspects of their IT environments.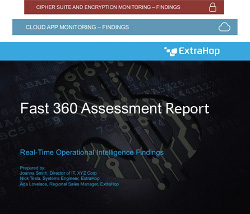 Sounds good, right? Check if you qualify.
ExtraHop 5.2: Small Appliance, Huge Vision
The EDA 1100 is a tiny new appliance with a huge mission: to bring total visibility to your remote locations, branch offices, and distributed datacenters across the globe.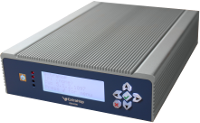 Read the details about the new EDA 1100 & ExtraHop 5.2
Third-Party Lab Testing for ExtraHop
The NPM and ITOM industries are crowded with vendors making bold claims about their products. We commissioned third-party research into our own performance claims, and we're sharing the results.
Read ESG's Lab Validation of the ExtraHop Stream Analytics Platform
Why Lockheed Martin Prefers an Agentless Monitoring Approach
Lockheed Martin CTO of IS&GS Federal Health Eric Sharpsten explains in his own words the value of moving away from agent-based APM solutions, and towards real-time stream analytics with ExtraHop.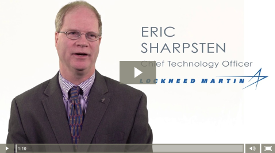 Good Reads
How to Dodge the Microservices Tax
What is LDAP and Who Needs it Anyway?
Cyber ISR and the Need for Modular, Open Systems & Platforms